Section Conclave 2017 – May 6-8
Sign up here, Registration fees for the Conclave are:  Early Bird rate of $30 until January 28th.  HEY, THIS IS A COOL THING ïƒ   If you register through January 28th, you will receive a special Conclave for the Holidays patch.  After January 28th, the price rises to $35 until April 21st.  After that until May 1st, the late registration rate will be $40.  The only way to get the promotional patch is to register during the Early Bird period. Registration closes at the end of the day on May 1st.  There is NO walk-in registration available for this event.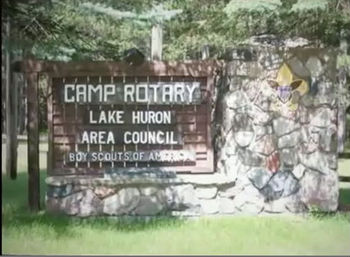 Camp Rotary (directions)
Section Conclave is the annual gathering of the four lodges of Michigan's lower peninsula, known as Section C-2.  The weekend is the must go to event for the Section and is unlike any OA event you will go to all year.  You won't want to miss it.
The theme for the weekend is Comic-Conclave.
Members of Agaming Maangogwan Lodge – your fee is $5 higher, as you will receive a t-shirt and special conclave lodge flap.
[ujicountdown id="Countdown to Conclave" expire="2015/05/01 19:00″ hide = "false"]